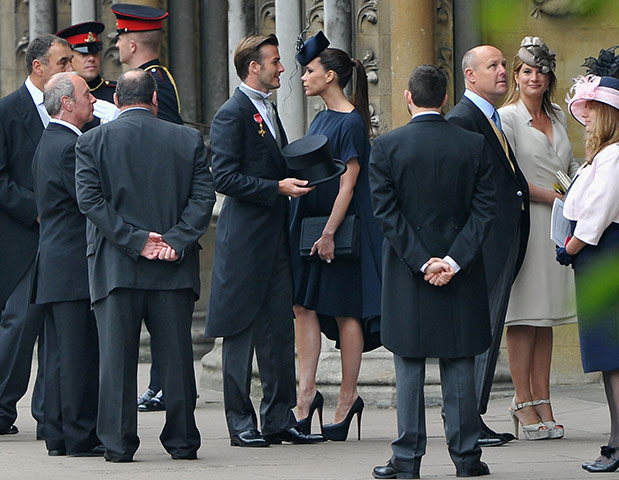 As I have attended many weddings over my lifetime, more in one year than most would in a lifetime, I see so many guests going against golden rules when attending a hosted party. Thus, today's post.
1. Don't wear white, I would highly suggest nothing a solid ivory as well. UNLESS the bride requests it on their invitations. It is tacky, and yes, everyone knows it is and if you do wear white people will be talking rudely about you all night.
2. If the invite didn't invite a plus one, don't bring one, especially if you already asked and the bride indicated there wasn't enough room.
3. Don't be early and don't be late. Arriving 45 minutes early for reception or arriving 5 minutes late for a ceremony is equal in poor behaviour. The invite specified the time, a week out plan your day, use google maps to get an accurate time. Plan to arrive 15-20 minutes early for the ceremony to allow for extra traffic time, time to walk into the venue, time to find a seat and possibly time to go to the washroom. Arriving early doesn't help anyone setting up. There won't be music, food, alcohol or a place for you to sit, so don't ask.
4. Be respectful during speeches. If you came to drink and be loud, go outside. It is completely disrespectful.
5. Don't take the centrepieces unless you were told. Most of the time brides and grooms need to rent the vases or parts of the centrepieces and need to return them. The rental items are of higher quality than most would buy and thus cost the bride and groom even more.
6. Don't get wasted. Open bar, toonie bar, cash bar, doesn't matter. Don't over indulge. You look disrespectful.
7. Don't take apart the decor and use it as dance props. This includes and is not limited to chair ties and floral centre pieces.
8. Don't hog the bride and groom. There are many more guests who would like to speak with the bride and groom, don't take up too much of their time. They want to be respectful and talk to everyone but cutting you off early is also rude.
9. Don't complain unless it's warranted. For example, don't complain that you don't like the decor or the bar, or the bride's dress, or how long speeches are. It isn't your wedding, be happy you were invited. Warranted complaints include hair in food, or missing food.
10. Don't hoard "freebies" – i.e. alcohol, candy bar items, cupcakes or favours – unless the bride and groom are trying to get rid of them. I have personally seen not ten minutes into a cocktail hour and someone have ten favours at their place setting. It's tacky and rude.
Julianne Cragg | Edmonton Wedding Planner
A Modern Proposal Event Planning
c: 780.901.5630